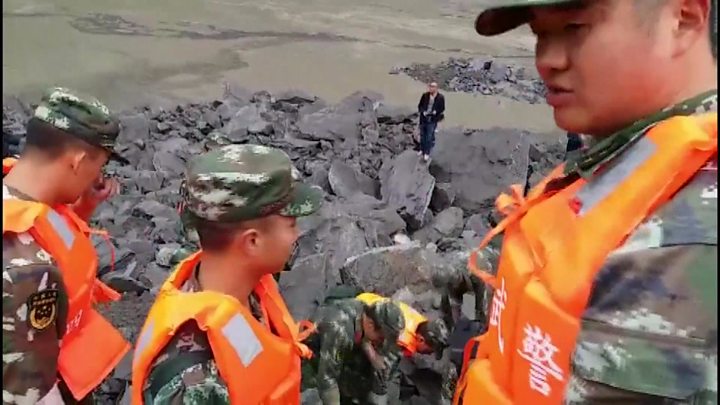 More than 100 people are feared buried in a landslide in Sichuan province in south-western China, state media say.
About 40 homes were destroyed in Xinmo village in Maoxian county, after the side of a mountain collapsed at about 06:00 local time (22:00 GMT Friday).
A rescue operation is now under way to try to locate and rescue the missing.
Pictures posted by the People's Daily newspaper show bulldozers moving earth and large boulders as the rescue effort continues.
The landslide blocked a two-kilometre (1.2-mile) stretch of a river, Xinhua news agency reported, citing local officials.
Landslides are a regular danger in mountainous regions of China, especially during heavy rains.
Source link