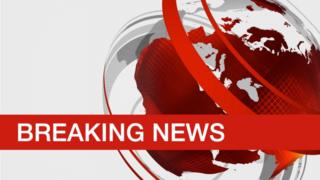 A helicopter has crash landed on the top of a skyscraper in Manhattan, fire officials say, triggering a fire.
The extent of the damage is unclear, but the governor said the blaze appears to be under control.
The incident happened at around 14:00 (19:00 GMT) on Monday. It came on a rainy day and blocked roadways in the city.
Some people were evacuated from the 54-storey office building on Seventh Avenue.