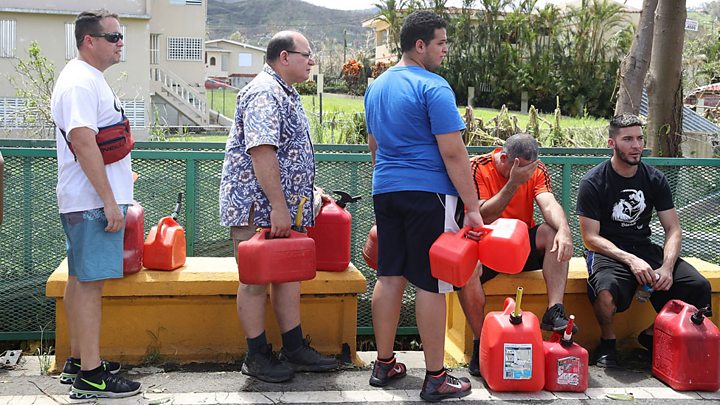 Donald Trump has lashed out at Puerto Rico politicians over their criticism of US relief efforts on the island following Hurricane Maria.
The category four hurricane a week ago killed 16 people on the island and left millions in need of aid.
In a series of tweets, Trump said that Puerto Rican officials showed "poor leadership ability" and "want everything to be done for them".
It comes after the Mayor of San Juan made a desperate plea for federal help.
"We have no time for patience any more," said Carmen Yulin Cruz in a news conference.
"I am asking the president of the United States to make sure somebody is in charge that is up to the task of saving lives.
"I am done being polite. I am done being politically correct. I am mad as hell."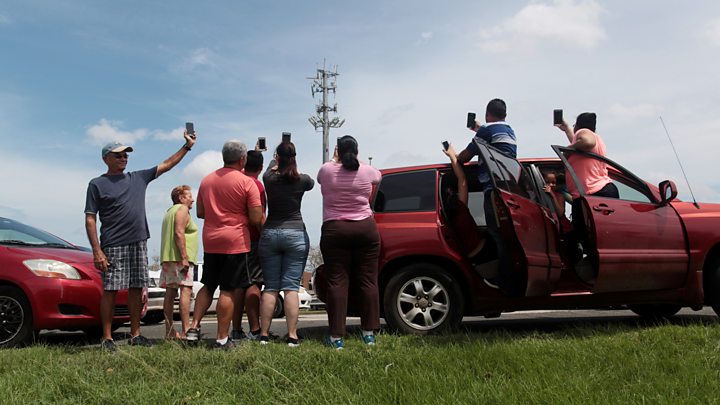 She then appeared in a T-shirt that said "Help us, we're dying" for a CNN television interview.
The mayor said Puerto Rico is set to be without power for six to eight months after the storm damaged 90% of homes on the island.
Almost half the island's 3.4 million population are without drinking water, the US Defence Department said on Thursday.
In a series of tweets on Saturday morning, Trump suggested the mayor had been told "to be nasty to Trump" by his Democratic opposition.
He also said he would visit Puerto Rico on Tuesday with the First Lady, Melania.
Mr Trump has been forced to defend his administration's response to the hurricane after widespread criticism.
"This is an island surrounded by water, big water, ocean water" he said at a news conference on Friday.
On Thursday he announced shipping restrictions had been lifted to help provide aid to the island.
Puerto Rico is a US territory but does not have direct voting representation.
Source link