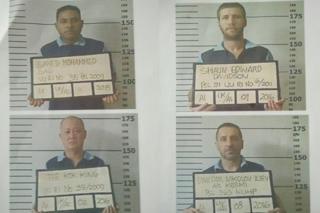 East Timor police have recaptured two foreigners who escaped from Bali's Kerobokan Prison by using a tunnel.
Indian Sayed Mohammed Said and Bulgarian Dimitar Nikolov Iliev were caught at a hotel in Dili after they arrived on a boat from Indonesia.
They had escaped on Sunday with two other inmates, Australian Shaun Davidson and Malaysian Tee Kok King.
East Timor's attorney general's office will decide if the two captured men will be sent back to Indonesia.
"The two Indonesian police fugitives were involved in money laundering and narcotics," East Timor police chief Julio da Costa Hornay told reporters.
"Indonesian police had provided information via an official letter to East Timor police to recapture them."
The four prisoners are believed to have escaped through a 50cm by 70cm hole found in the outer wall which connects to a 12m-long (36ft) narrow tunnel.
Staff noticed they were missing on Monday morning during a routine check.
The other two men remain at large.
Source link